IT that works for you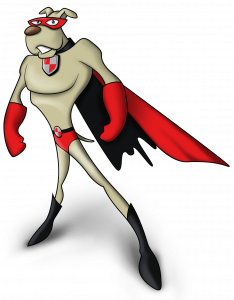 Started in 2010, Network Heroes is a complete technology solution provider. We are 100% committed to making sure business owners have the most reliable and professional IT service in Las Vegas. Our team of talented IT professionals can solve your IT nightmares once and for all.
Here's why so many businesses depend on Network Heroes for complete IT services and support:
Calls answered live. Tired of getting an auto-attendant or having to leave a voicemail message when your having a problem?  We answer our calls live so you can speak to a human and not a machine.
Strategic planning to help you achieve your business goals. With scheduled periodic technology business reviews, our team is aligned to help you reach your business goals.
No long term agreements. Say goodbye to long-term contracts.  We offer a month-to-month agreement so you are never locked in.  This arrangement ensures that we provide top level support each and every month.
Ransomware protection… Guaranteed! We have over 15 ways to protect your office from getting a ransomware infection.  If in the event you do get infected, we can and will recover your business critical systems and data… Guaranteed!
No geek speak. Our knowledgeable staff will talk to you in plain English, not some confusing terms that are hard to understand.
Your own IT department. We work as an extension of your business making sure that our services are aligned with your business goals.  We work with your other technology vendors, such as your internet provider or copier company, and take responsibility to manage their services for you.  After all, that's what an IT department is supposed to do, right?
100% satisfaction guarantee. We promise to give you 100% satisfaction during the first 90 days or we will move you to another provider at no cost.  Ask us for more details about our guarantee.
Our custom service packages deliver what you need and want without overstepping the boundaries of your budget. From cloud services to data backup, Network Heroes is here to team up with you and your company for expert support.