IT That Works For You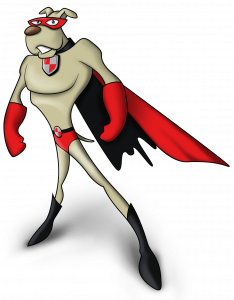 Jon Matero is the owner and President of Network Heroes. He began working in IT in 2001 after realizing he had a passion for technology. His journey started in San Diego, working with another provider that solely operated on a break-fix basis. After a couple of years, the company decided to expand and opened an office in Las Vegas. Jon relocated to manage the location. However, after a while it became apparent to Jon that the businesses, they were serving were not getting the support he felt they should be getting. He wanted to give them more.
Network Heroes is a result of Jon seeing a need within the small business community in Las Vegas to be more involved with their support, management of IT systems, planning for future IT needs, and providing the level of security and support necessary to keep them productive and safe. With a managed services approach, these businesses would be able to increase productivity and lessen the stress of technology, while avoiding spending excessive amounts of money. A full IT experience for small business, just like the big companies have.
Network Heroes is a complete technology solution provider. We provide our clients with a full help desk and ticketing system, backup solutions, desktop and perimeter security, VoIP services, and more. We are 100% committed to making sure business owners have the most reliable and professional IT service in Las Vegas. Our team of talented IT professionals can solve your IT headaches once and for all, keep your team working, and help your business grow.
first time, and we do so to help you get the most out of your money.
Why Choose Network Heroes Over Other Las Vegas IT Consulting Companies?
As your Las Vegas IT consulting company, we have a very simple approach to IT
Responsiveness | Reliability | Cost-Conscious Service & Solutions
We Fix Problems Fast
We Fix Them Right the First Time
We Do So to Help You Get the Most Out of Your Money
Some things that set us apart from the others:
Calls answered live.
Tired of getting an auto-attendant or having to leave a voicemail message when you are having a problem? We answer our calls live so you can speak to a human and not a machine.
No long-term agreements.
Say goodbye to long-term contracts. We offer a month-to-month agreement, so you are never locked in. This arrangement ensures that we provide top level support every single month.
No geek speak.
Our knowledgeable staff will talk to you in plain English, not some confusing terms that are hard to understand.
Strategic planning
This planning is to help you achieve your business goals. With scheduled periodic technology business reviews, our team is aligned to help you reach your business goals.
Ransomware protection. Guaranteed!
We have over 15 ways to protect your office from getting a ransomware infection. If in the event you do get infected, we can and will recover your business-critical systems and data. Guaranteed!
Your own IT department.
We work as an extension of your business making sure that our services are aligned with your business goals. We manage and take responsibility for services from your other technology vendors, such as your internet provider or copier company. After all, that's what an IT department is supposed to do, right?
100% satisfaction guarantee.
We promise to give you 100% satisfaction during the first 90 days, or we will move you to another provider at no cost. Ask us for more details about our guarantee.
Select Network Heroes as Your Las Vegas Technology Consultants
Network Heroes is different. We know that wasted time means wasted money for your business. This applies to the service we provide as well as the stability of your network.
Something as simple as a network disruption can cost you hours of lost productivity, which equates to wasted money. Our heroes fix your network and computer problems the right way, so you don't have to worry about downtime. We also fix any kind of problem within a guaranteed response time and try to save you money while doing so.
Network Heroes works closely with you to ensure all your IT needs are met. We don't suggest solutions that aren't right for you. We recommend only the solutions to help you meet your business goals.
Network Heroes has your company's financial wellbeing in mind. We ensure technology provides the return on your investment (ROI) you demand.
Don't gamble with other Las Vegas IT consulting companies. Your best bet is with Network Heroes.
For a free, no-obligation assessment to ensure your IT security and reliability, call 702-252-HERO or email us at: info@network-heroes.com
Even if you are not ready to contact us yet, we would like to give you a copy of our recently published report,  The Las Vegas Business Owners' Guide to IT Support Services and Fees.
This will give you the top three ways that IT support companies charge for their services, the pros, and cons of  each approach, and 21 questions to ask your IT service firm before giving them access to your IT. Fill out the  form and download your copy today.