A Great IT Team To Have On Our Side

One of the biggest benefits of working with Network Heroes is the ability to control costs.  We know up front what they are going to be so there are no surprises.

Communication is excellent. We are kept in the loop with service requests and there is no issue getting someone on the phone if needed.

What I like about Network Heroes is not only are they are involved with IT issues, but they are also helpful with future planning for running our business. They are a good consultant/adviser to have in the bullpen when you need technical advice, be it hardware, software, or security. Give them a call.

Jordan Faux
Partner
The Faux Law Group
Prompt And Efficient Service

The level of responsiveness to any IT issue, whether small or large, as well as the attention to detail Network Heroes provides, is above that of any other IT firms our office has worked with in the past.

I have the utmost confidence and trust in the work that Network Heroes provides, and that is one of the most important qualities that any office should look for in an IT firm.

Robert McBride
Partner
McBride Hall
Dependability, Reliability, and Trust

The best benefits about working with Network Heroes have been dependability, reliability, and trust in the services they provide for our organization.  We appreciate that they are always updated with new information about our business, the staff is always prepared, and they deliver prompt service.  Having Network Heroes provide your IT support is the best investment you can make.  They keep your business running smoothly.
Anitoco Carrillo
Executive Director
Aid For AIDS of Nevada
Personal Service Is Unmatched

I like the personal service we get from Network Heroes. I know we are not their only client but they make us feel that way.  They helped get us setup with Microsoft Teams and that function alone made our transition to work remotely so much easier.

I highly recommend Network Heroes.  Their personal service is unmatched.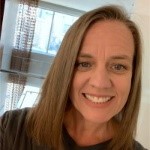 Destiny Thompson
Administrative Manager
Geotechnical & Environmental Services, Inc.
Network Heroes Actually Cares

Network Heroes provides us with safety from viruses and hacking.  Their attention to detail with requests and follow ups are much better than any other company that we have worked with in the past.  And personally, the ease of access I have to their technicians when we have certain projects that need immediate attention is very important to me.

Peace of mind in knowing that your computers are being protected is of the upmost importance.  If you do not want to lose sleep at night then go with Network Heroes.

Edwin Suarez
Physical Therapist / Owner
Suarez Physical Therapy
Stellar Customer Service

Network Heroes has eliminated the IT related problems that used to bog us down in terms of both time and resources.  Their customer service is stellar:  amazingly quick responses to problems and the ability to address a wide range of issues, including addressing not just computer and system issues, but little things like issues with specific software programs.

I recommend Network Heroes, not only to eliminate headaches from IT issues, but also to save time and money.

Scott Weide
Partner
Weide & Miller, LTD
Network Heroes Is A Very Appropriate Name

Jon (and his very skilled staff) have been our network's "heroes" for many years. Their team does an excellent job of maintaining our network, responds quickly whenever we need anything, and fixes problems promptly so as not to disrupt our business operations. Network Heroes is worth every penny and I highly recommend their services.

Jennifer Abrams
Managing Partner
The Abrams and Mayo Law Firm
A Better Value

Network Heroes gives our firm versatility regarding IT service and advice specific to our industry (Legal).  They provide responsive and reliable service and are priced competitively.  If you were to weigh their service/price against the cost/talent of hired staff, for most small businesses, working with Network Heroes would be a better value.
Chad J. Joslyn
Controller
Backus, Carranza & Burden
Extremely Responsive and Awesome

The technical team at Network Heroes is extremely responsive to our issues and addresses them quickly and accurately.  The admin team is awesome at automating the billing and ensuring I am up to date on the purchases made by the firm.  There are no hidden expenses and everything is very easy for my accounting department to understand.

I like that we can have a Q&A discussion and we are not kept on the phone as they troubleshoot the issue.  They fix it and call us back to ensure the problem is resolved.  The biggest time suck for us is downtime, but it's so helpful for us to simply jump on another task as your company works their "magic".  I highly recommend Network Heroes to anyone that has IT issues.
Farrah Kaahanui
Office Manager
BattleBorn Injury Lawyers
IT Is Confusing Enough… Go With a Team That Is Friendly and Precise

Flora Couture is a fast-paced company and with the wonderful and helpful team at Network Heroes, we get service fast.  They listen to our concerns and make sure they explain the why's and how's of what the next step is.  I have never had an IT company be so thorough when explaining a situation.  The whole team at Network Heroes is friendly and precise and it is always a pleasure to work with them, even when dealing with the madness of an IT issue.  I say go with Network Heroes!
Flora Couture
Fast Service

Network Heroes timing of help is right away.  The prior company we used to use would never even call us back.  If you want great service then call Network Heroes.  They get it done ASAP.
Vicky Kreider
Office Manager
Nevada Community Management
Really Responsive and Patient

Our firm has had a boatload of IT work over the past few months – a ton of upgrades.  And now most all of us are dependent on remote access (especially me!).  I have to hand it to your techs – they have been really responsive and patient and have done an enormous amount of extra work for our firm.  They have good troubleshooting skills and they know how to fix things.  I recommend Network Heroes for all these reasons, plus they have a reasonable monthly price.
Jane Standish
Office Manager
Standish Law Group
Knowledgeable & Friendly.

I continue to work with your team because of the response time, knowledge of various programs, and professionalism. You always fix whatever is not working (which is amazing).  I feel like you guys are a part of our company and that best says and describes our relationship.  Thanks for everything.  Best that I have worked with!
Stefanie Anderson
Practice Administrator
Innovative Pain Care Center
Above and Beyond

Network Heroes has helped us save a lot of money on our phone and internet bills by assessing what we had in the past and pointing us in the right directions, as well as saving us a lot of downtime.

EVERY time we have a problem Network Heroes goes above and beyond the call of duty.  We love the quick service and knowing that they know all the ins and outs of our building and our network and that if anything goes wrong, we can count on them to address the problem immediately.  They always call us back immediately and send someone right out if it cannot be resolved over the phone.
Lindsay Atkins
Finance Manager
Aid for AIDS of Nevada
Thanks Network Heroes!

You guys are the best; quick response, calm and efficient.  We appreciate all your help getting our business back up and running.  Network Heroes solves our issues without creating issues.  Thanks Network Heroes!
Denise Selleck
Executive Director
Clark County Medical Society
Exceeded our Expectations

Network Heroes is an appropriate name for this firm. After many years of frustration and struggle with our expanding, yet small business computer network, I can now focus on our business and not our business computing. Following a thorough, no cost / no obligation on-site assessment of our network, Network Heroes crafted a plan that has exceeded our expectations, but not our IT budget. I strongly endorse Network Heroes. All small business owners seeking professional and precise computer network solutions need to contact Network Heroes today.
George Vaughn
Broker / Owner
Greater Las Vegas Property Management