Legal IT Support & Technology Expertise for Law Firms In Las Vegas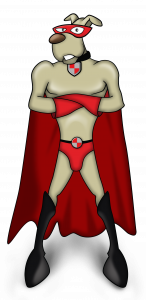 Attorneys who want to compete in today's technology-driven environment must depend on up-to-date technologies and software solutions. But with the complexities and rapid changes in IT today, they're realizing the need to outsource these services to experts so they can focus on their core competencies.
Network Heroes has the legal IT expertise you need to ensure you're using up-to-date, secure IT solutions that increase your efficiencies, productivity, and security. The solutions we use provide cost-savings compared to outdated technologies that many firms continue to use. Plus, our Legal IT Experts have experience working with the following legal applications:
PCLaw
Prolaw
Juris
Clio
Timeslips
Amicus
Abacus
Tabs3 / Practice Master
Law Firm IT Solutions
We understand that law offices throughout Clark County require varying levels of IT capability. This is why we provide a range of networked systems, from the most basic to the most advanced. At one end of the spectrum, we offer a simple network just for sharing purposes, and on the other end, a completely automated legal office where every instance of communication and information leaves an electronic fingerprint.
Law Firm IT Services & IT Support
We also offer software packages that provide your firm with a centralized IT solution to manage your legal cases —with no more guesswork and little room for error. No more sifting through cumbersome case files to locate past pleadings or correspondence, no more jumping from computer to computer to find the most recent work on a case. Everything can be securely automated and monitored using a few simple but powerful tools.
Network Heroes can help you:
Streamline lists of statutes of limitations and benefits from ticklers, searchable date lists and visual calendars for full visibility.
Attach inter-office and outside emails to cases to create a log of electronic communications that all your authorized staff can review.
Maintain continuously updated Counsel lists specific to individual cases.
Keep track of your billable hours by billing directly from your calendar or entering time slips and expenses as you work.
Automatically monitor deadlines associated with any type of pleading, e.g. Answer to Complaints, Notices to Produce, Subpoenas, etc.
Continuously link between documents and the cases they relate to.
Exchange information on your office network with your PDA or Smartphone.
Even if you already have a system in place Network Heroes can advise you on ways to improve it or extend its capabilities. Here is how we do that.
Cloud Technologies
Cloud technologies have the potential to improve your productivity, efficiency, and IT accessibility. In addition, you can depend on our cloud services for data security, document management, and workflow improvement. For example, you probably use a lot of paper in your day-to-day operations. By embracing cloud computing, you can:
Eliminate the cost of paper,
Stop sifting through files,
Monitor and maintain massive amounts of information, and
Share important files securely in real time.
Financial Management Software
In the past, law firms used paper to keep track of their finances. Today, there are many software packages available for you to use to track each and every transaction. The most obvious benefit of financial management software is budgeting. With financial management software, you have the tools to create and manage a budget effectively.
Short-term and long-term planning is another benefit of using financial management software. Unfortunately, many people don't think about the future, even when considering the financial goals, they'd like to reach. Most financial management software includes planning tools that allow you to evaluate your current funds and align them with your future goals.
Case Management Software
Case management software brings your desktop calendar, contacts, filing system, and task systems together in one package. Your firm can benefit from case management software in many ways—for organizing, managing deadlines, storing client information, and coordinating communications. In addition, case management software provides you the information you need to effectively manage your practice, and feedback on how you're progressing in all aspects of your business.
Data and Email Encryption
You and your staff must use encryption to protect your confidential data, and encrypt both emails and data to ensure the security of this information. It should be used to protect data at rest, such as on laptops or portable servers, as well as data in motion, such as over wireless networks or the Internet.
Data Backup
While computer systems can easily be replaced, the intellectual property and sensitive information stored on those systems cannot. Computer hard drives can fail, laptops can be stolen or lost, and data can be erased due to human error or viruses. It's important for your firm to have a backup system, in order to keep data safe and avoid data loss.
For more information on up-to-date, cost-effective technologies for your law firm, contact Network Heroes' Law Firm IT Support Experts at: 702-252-HERO or by email at: info@network-heroes.com