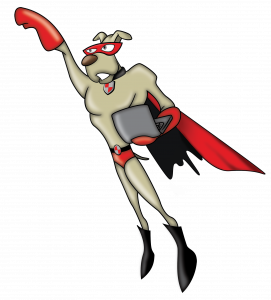 Please reach out and see how we can start working together if you answer yes to any of the following questions. 
Are you a business owner in the Las Vegas Area?
Is your business small to midsize?
Are your computers, your network, and the internet essential for daily operations?
Do you have a specialized line of business application that you rely on for your business to run?
Does your company have anywhere from 2 - 100 workstations?
Have you been looking for a way to focus more time on growing and running your business?
Has technology been a stressor to you?
Is your current IT system hindering your productivity?
Are you looking for a more reliable computer guy?
Have you been meaning to update the security of your computer network?
Is computer downtime causing you to lose money?
Are you concerned about the possibility of losing your data because it may not be backed up?
Do you need the ability to always know where your inventory is?
Have you been looking into working from home options?
Are your employees spending lots of time on computer problems instead of doing their jobs?
Do you expect an IT problem to be prevented, where possible?
Does expanding your business seem daunting because of technology additions and the cost of it?
Has the extra cost of technology been a burden on your bottom line?
Your Business Depends on Your IT Systems. Rely on Us to Keep It Running.
This is our promise to do so. Here is how we plan to accomplish that with you.
Reputable - Network Heroes has been around since 2010. We have grown into a respected leader in the community and the industry. Our proudest accomplishment is the large number of long-term clients who continue to put their trust in us today.
Experienced - We hire only seasoned, professional technicians with 5 years of experience, minimum. We provide our technicians with continuing education opportunities on a regular basis to allow them to stay current with the latest technology. We will only send out the best around.
Business Savvy - We design, evaluate, and justify technology solutions from a thorough understanding of the business benefit for your company. We want our services to fit your business, so we keep in mind your specific needs and budget.
All IT on One Invoice – We handle all aspects of your IT infrastructure. This includes hardware management, software management, vendor relationships, website management, maintenance renewals, and any other related technology needs. We focus on your IT so you can focus on your business.
Proactive – Our service philosophy is to be proactive. With state-of- the-art network monitoring and management, we manage your network 24/7. This gives us the ability to identify issues and address them before they become problems. It is always easier to stop a fire from starting than to put a raging one out.
Comprehensive Project Management – Our extensive experience managing all types of complex IT projects means we will handle every detail and coordinate all vendors. You can rest assured that your project will be completed on time and on budget.
No Geek Speak – You deserve to have your questions answered in plain English. Our technicians will clearly explain what is happening, so you understand.
100% Satisfaction Guarantee – We want you to be completely satisfied with our services. We will do whatever it takes to keep your IT running well. No hassles. No problems.